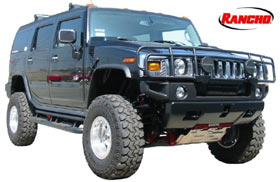 My dream trail rig is the new Hummer H2 with the new Rancho suspension lift. Shown here are 37" Goodyear MTR's and 4" lift. Although it is not a rock crawler this monster would do fine on just about everything and it would fit my whole family!
I've got $70,000 in my piggy bank right?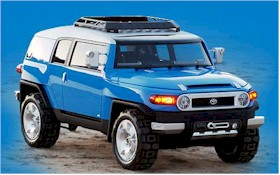 I'll be keeping my eye on this beast which is still being developed. It's Toyota new FJ Cuiser.
more photos here.
Featuring:
- spot lights integrated into side mirrors
- integrated GPS in dash
- Supercharged 3.4-liter/250-horsepower V-6
- dual winches - front and rear
- to be released as 2006 model