November 23, 2002

Crystal Mountain playground (2.4 MB download)
*optimized for Windows Media Player 9 Series

J ust west of Fort Collins, CO there are a few nice trails for 4 wheeling. We decided to run the Moody Hill/Crystal Mountain trails. We had several people show up including some guys from Laramie Wyoming!
Moody was all flattened from the bull dozers but we did have some fun at the Mines and later went up Crystal Mountain trail. The only carnage we got was Chris's skid plate which was all mangled up. (Looks like he'll need something thicker next time
)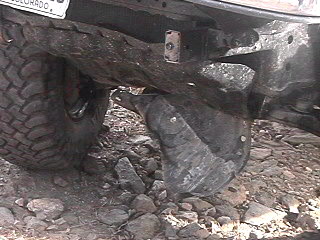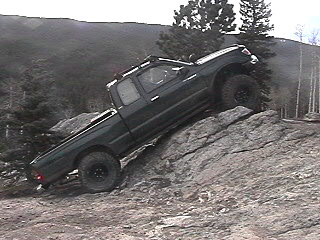 The trail soon turned to ice as we made our way near the top of Crystal Mountain. At the top of the mountain is a beautiful scene of Longmont and surrounding areas.