November 9, 2002

Jason over the edge! (1.2 MB download)


Monster Jeep (1.1 MB download)
*optimized for Windows Media Player 9 Series
We all had a great time at Carnage Canyon and Left Hand. Another great turnout. We didn't get a lot of carnage but sure came close!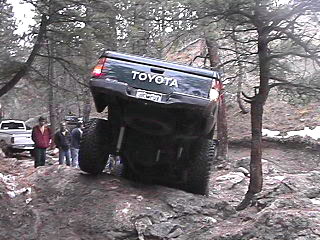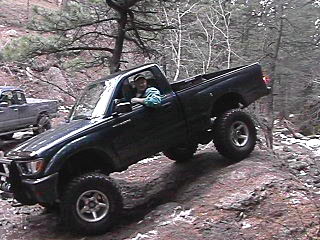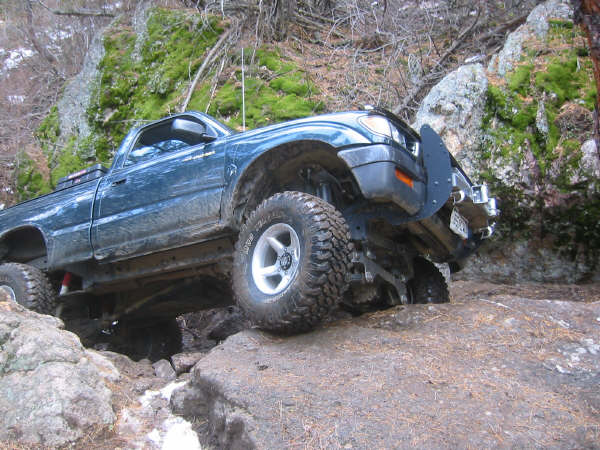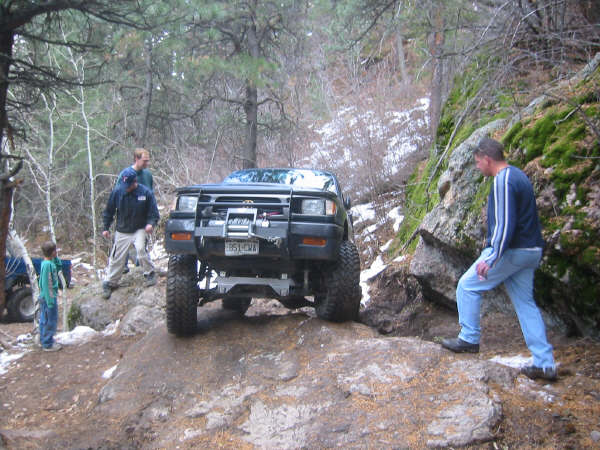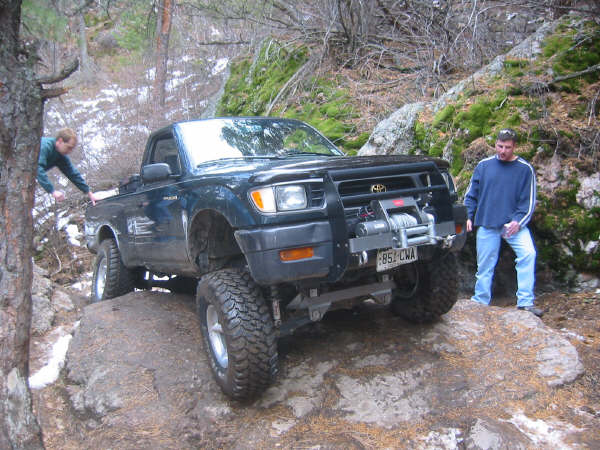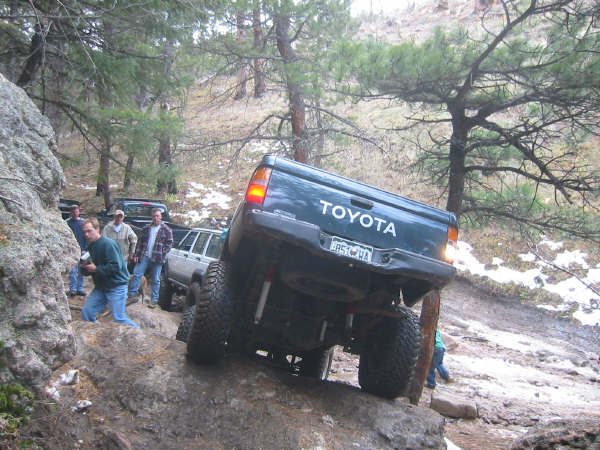 My 6" Trailmaster gave me the extra lift I needed to get over some of the obstacles....Yes!!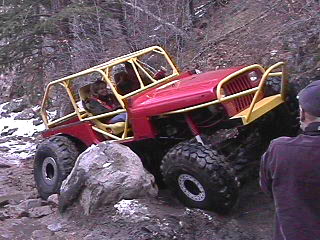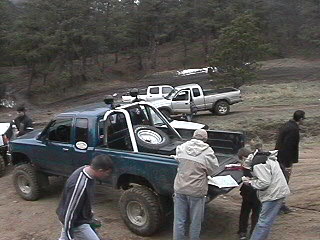 WE met up with some jeeps one of which was this monster above! I wouldn't mind 42" tires wouldn't you? He had a beautiful setup and cleared all the obstacles with no problem.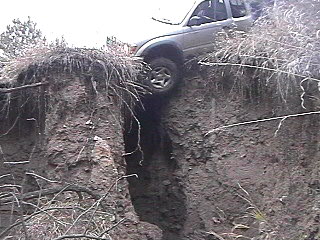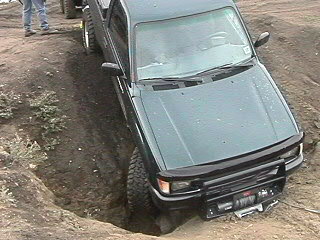 Jason and myself ran into several areas that were washed out since my last visit to the playground. It pays to watch where you are going! My winch carrier took the dirt with no damage whatsoever, go WARN!!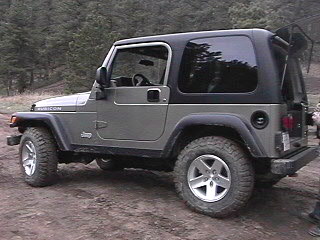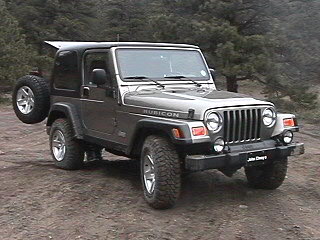 Did someone say RUBICON!? My first live look at the new Jeep Rubicon in action. This thing has front and rear air lockers, a low crawling gear, 31 tires and side protection stock. With a 4" lift and 35's this guy would be all set!