Home

Trail Runs

Mods


Calendar

Tech

Links

For Sale


Contact
Trail Runs - Hells Revenge
Sunday, May 1, 2005
Visitors: 19564


27 Photos
1 Videos

We ran Hells Revenge backwards cause I wanted to see if I could get up Escalator. We ended up recovering a Jeep from Mickies Hot Tub.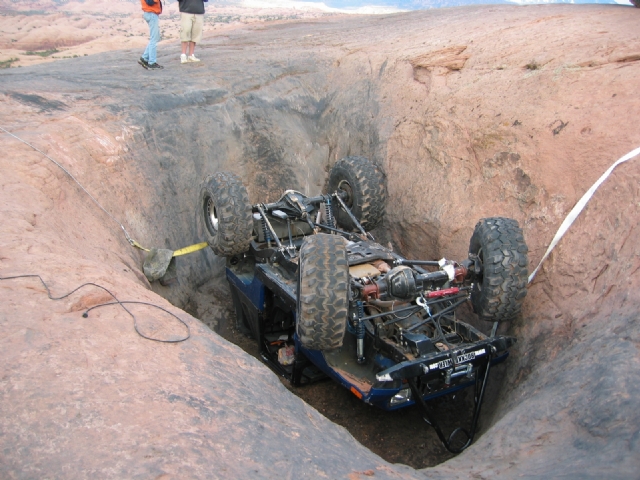 We all helped out to get this Jeep back on all fours. Luckily they had their belts on and were ok.
Photo Gallery - View as SlideShow




























Hot Tub Recovery
Size: 18.3MB
We were called upon to help in the recovery of a flipped jeep in Mickies Hot Tub. Everyone seemed to have an opinion about the best way to get it turned around. We all decided the best way was just to pull it from the front the way it flipped. Luckily there were no injuries to report and this guy was off the trail before sunset.