Home

Trail Runs

My Buggy

Links

Contact
Trail Runs - Canage Canyon with Russell
Wednesday, May 21, 2008
Visitors: 198414


34 Photos

1 Videos

Russell had a blast in the buggy for his first time rock crawling. I made him do all the hardest lines at Carnage Canyon. Jason and Tyson walked in front of us and had a great time collecting al sorts of goodies along the trail.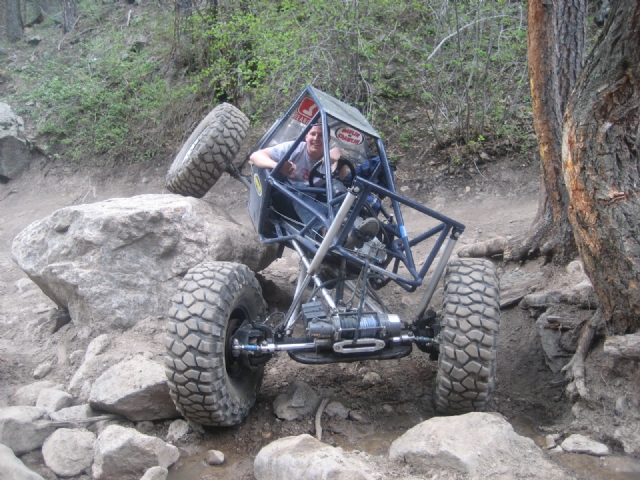 Russell was all smiles today as I let him drive the buggy through carnage canyon.
Photo Gallery - View as SlideShow (small) View as SlideShow (large)

































Russell on Carnage Canyon
Size: 10 min
This was Russells first time four wheeling. I stuck him into the moon buggy and let him have some fun. The trail is Carnage Canyon near Boulder, CO.

If this video is not available to the left try the direct link here.