Home

Trail Runs

Mods


Calendar

Tech

Links

For Sale


Contact
Trail Runs - Gillespie Gulch
Saturday, May 1, 2004
Visitors: 11900


10 Photos
4 Videos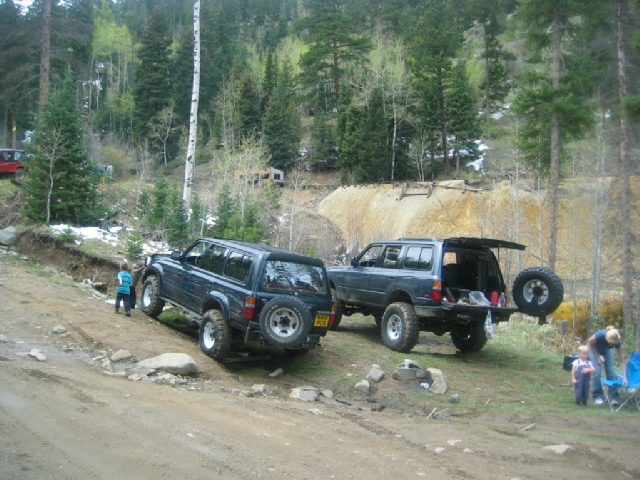 We stopped for a lunch break and enjoyed the scenery. The remains of an old mine shaft was found here.
Photo Gallery - View as SlideShow









Gillespie Gulch 2004 Movie
Size: 11.3MB
Mix a little Boston to the action and you got yourself a little movie! Contains quick snap shots of most of the day wheeling. Check out the other videos for more detail video. Around 4 min.
Nugget Hill Obstacle
Size: 18.2MB
Shawn going down the Nugget Hill obstacle then back up the same obstacle. The cool thing about this obstacle is the ledge. If you are not careful you will easily roll down about 500 hundred feet of mountain side. Makes Moab Rim feel like nothing :). Around 7 minutes.
Shawn Flexin
Size: 3.9MB
1.5 minutes.
Gillespie Gulch 2
Size: 3.6MB
Brendan Lally flexin his stuff. 1 minute.