Home

Trail Runs

Mods


Calendar

Tech

Links

For Sale


Contact
Trail Runs - Billings Canyon
Monday, May 1, 2006
Visitors: 33865


210 Photos
2 Videos

After everyone in our group broke except me I knew it was my turn next. We'll I gave it a shot this year and ended up breaking something in my front diff and on the way back down the trail I ended up shearing off my steering box shaft clean off. It took a while getting my beast back off the trail from there but after 3 hours it was parked at the entrance of Billings. Thanks to Uncle Ben, Chipper and Iggy who corrdinated delivery of a new box.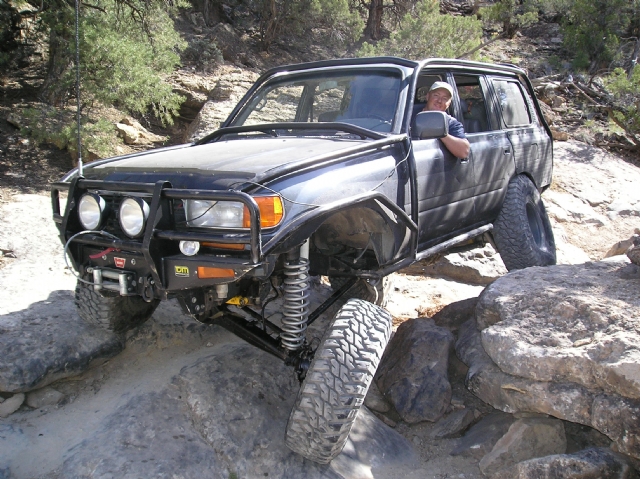 Dale shot all kinds of great photos...who's this guy? :)
Photo Gallery - View as SlideShow






































































































































































































First Obstacle
Size: 7MB
This is the first real obstacle to Billings Canyon.
Chris in the Rock Garden
Size: 6.8MB
This one is tough but all of us got through it after a few different lines.