Home

Trail Runs

Mods


Calendar

Tech

Links

For Sale


Contact
Trail Runs - Flowers/Crown Point
Saturday, January 15, 2005
Visitors: 14801


29 Photos
2 Videos

Not much snow at Flowers but crown point had plenty.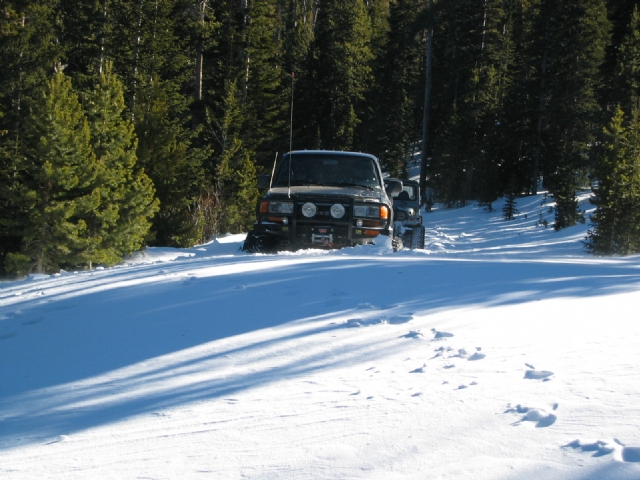 This was the big monster drift that we had to winch through. The snow was probably a near 4-5 feet at the high point.
Photo Gallery - View as SlideShow




























Crown Point 1
Size: 11.7MB
The further we went the more snow we ran into. Some of these drifts were massive. Atleast the first few we were able to bust through no problem. 3 minutes.
Shawn winching on top of a 4 foot drift
Size: 9MB
We hit a massive drift and decided to see if I could winch over it. Under my truck there was atleast 2-3 more snow!! It was fun to see the entire truck ride on top of this drift while I winched. 2 years ago I ran the same trail with my Tacoma truck and we ran into the same drift, same place. 2:21 minutes.