Home

Trail Runs

Mods


Calendar

Tech

Links

For Sale


Contact
Trail Runs - Carnage - Boulder
Saturday, August 26, 2006
Visitors: 15286


34 Photos
2 Videos

Pictures and lots of video coming later today!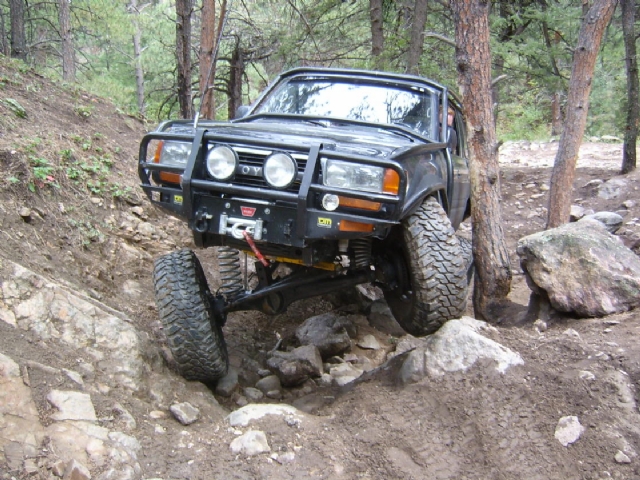 I haven't been able to to this obstacle without doing major rain gutter damage to my cruiser. Now that I have my exo bars it was no problem. The tree on the drivers side just slid right accross my top bar! Did I mention I just love my exo bars!
Photo Gallery - View as SlideShow



































Shawn flexin
Size: 9MB
Duration: 2:27 min
Great obstacle to test out your cage and new 3 link! I'm glad I got through those 2 trees. It's been years since I have been through this obstacle. Now that I have my exo I'm having more fun!
Movie
Size: 14MB
Duration: 3:45 min
A collection of our day compiled with music. Enjoy!